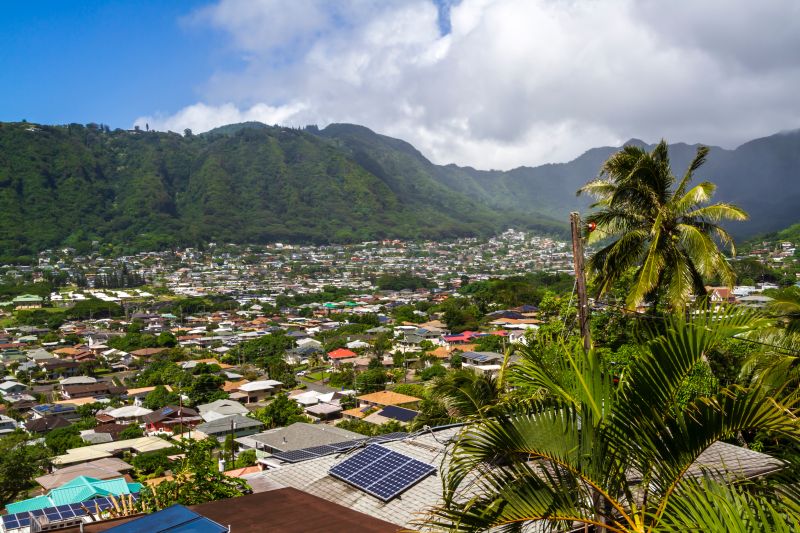 Solar energy is quickly becoming one of the most popular sources of renewable energy in the United States, and Honolulu is no exception. With an abundance of sunshine year-round, Honolulu is a prime location for solar power production. Solar panel installation companies have been popping up all around the city, providing homeowners and businesses alike with clean and affordable energy. One such company is Haleakala Solar Hawaii, one of the best solar panel installation companies in Oahu.
Experience the benefits of solar energy in Honolulu
Haleakala Solar Hawaii has been providing quality solar power systems to its customers since 1983 and has become a leader in the industry. We specialize in both residential and commercial installations, taking into account each customer's needs to design an efficient and cost-effective system that will meet their individual energy needs. Our highly trained technicians are knowledgeable about all aspects of solar power system design, including PV array layout, wiring configurations, inverter selection, and system monitoring. Our team also provides education to their customers so they are well informed on how to maintain and keep their systems running efficiently over time.
Save money and the environment with solar power in Honolulu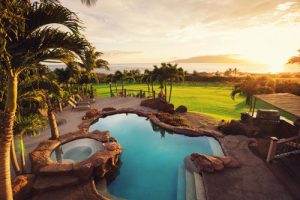 Haleakala Solar Hawaii provides a wide range of services from site surveys to system installation and monitoring. We understand that there are many different types of solar panels available on the market today and can help you select the right type for your home or business' particular requirements. We have excellent product knowledge which allows us to provide comprehensive advice on which products may be best for your particular situation. Additionally, they also offer free estimates so you know what you're getting into before signing any contracts.
Expert solar panel installation in Honolulu
In addition to offering quality services at competitive prices, Haleakala Solar Hawaii also offers innovative financing options for those who need help paying for their new system. Our financing programs allow customers to pay off their system over time without having to worry about upfront costs or large monthly payments due at once. This makes it easier for anyone who wants to make the switch but may not have enough cash on hand initially to purchase a full system outright.
Trusted solar energy solutions for Honolulu homes and businesses
The team at Haleakala Solar Hawaii takes pride in providing top-notch service while using only the highest quality materials available in order to ensure long-term reliability when it comes to your energy needs. Our commitment to customer service ensures that each customer receives a personalized experience tailored specifically towards their own unique situation; allowing them peace of mind knowing that they are getting exactly what they need from a reputable provider like Haleakala Solar Hawaii.
Going solar in Honolulu has never been easier
Haleakala Solar & Roofing specializes in designing and installing photovoltaic (PV) systems that are tailored to our clients' needs and budget. Using state-of-the-art technology and a high attention to detail, we craft custom solutions that make transitioning to renewable energy simple, cost effective, and reliable. All of this is done while taking into account Hawai'i's unique environmental conditions such as its tropical climate, salt air exposure, and frequent heavy winds.
Customized solar energy systems for Honolulu properties
Not only does Haleakala Solar Hawaii provide superior quality service; we also prioritize safety during our installations. Our team of certified professionals follows strict safety protocols when handling our equipment or working near electrical components. We also guarantee our installations have passed all applicable inspections before going live on the grid and can offer warranties up to 25 years on selected systems and parts.
Affordable and reliable solar power in Honolulu
When it comes to customer service excellence, Haleakala Solar Hawaii offers some of the best in the industry. From start to finish we strive to ensure our clients are informed about every step of the process so we can make educated decisions about what type of system is right for them. Not only do we take time to answer questions but also provide support after installation should any issues arise down the line. In addition to providing technical guidance on using our solar systems once installed; we are also available 24/7 for emergency repairs should any problems arise with existing PV panels or inverters on site.
Join the solar revolution in Honolulu with our expert team
Haleakala Solar Hawaii's commitment to reliability extends beyond technical expertise – we are proud members of both The Better Business Bureau (BBB) and Solar Energy Industries Association (SEIA). These certifications speak volumes about our mission; which is providing exceptional service that meets international standards at an affordable price point for those looking for renewable energy options in Honolulu.
The premier solar company serving Honolulu and the surrounding areas
There are many solar panel installation companies operating within Honolulu, but few can match the level of excellence offered by Haleakala Solar Hawaii – making us one of the best solar companies offering services in Oahu today! Not only do we provide high quality services at competitive prices but also offer flexible financing options so anyone looking for more affordable ways to go green can do so easily without feeling strapped financially afterwards! If you live in Oahu or plan on moving there soon then make sure you consider looking into what our respected company has to offer – you won't be disappointed!