Solar And Roofing Systems For Homeowners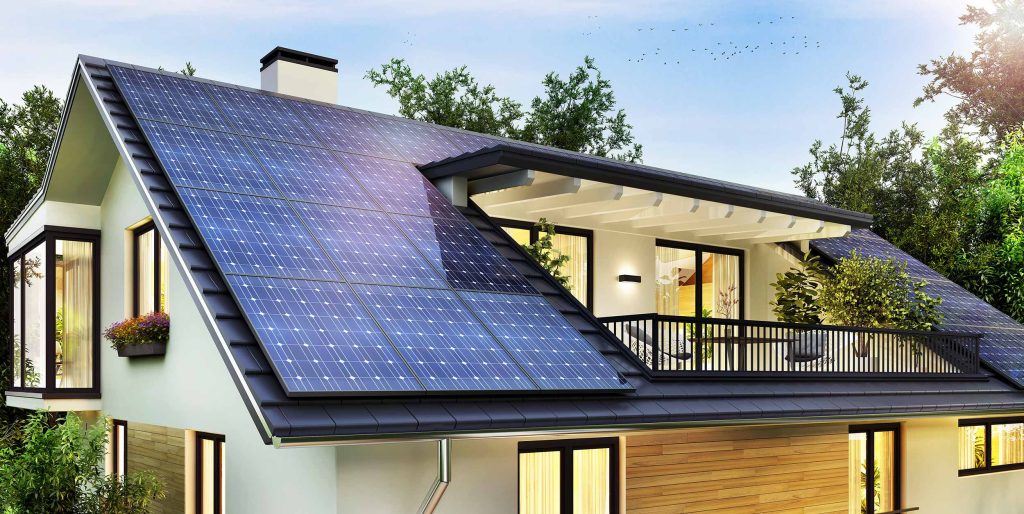 Solar panels, made up of solar photovoltaic (PV) cells, convert sunlight into direct current (DC) power. In essence, they turn dormant roofs into mini-electric power stations.
Solar PV Panel Installation is becoming increasingly popular due to the societal push towards eco-friendly energy sources. Solar PV Panels can be installed on your rooftop or property to capture the energy of the sun and convert it into clean electricity that can be used in homes and businesses. Solar PV Panel Installation has numerous benefits, such as lowered energy costs, improved space usage and tax credits that can benefit you and the environment. Solar PV Panels are an effective, long-term solution for individuals looking to make a sustainable switch in their household. With Solar PV Panel Installation you will have peace of mind knowing that your property is running off clean energy that does not negatively impact our planet's resources.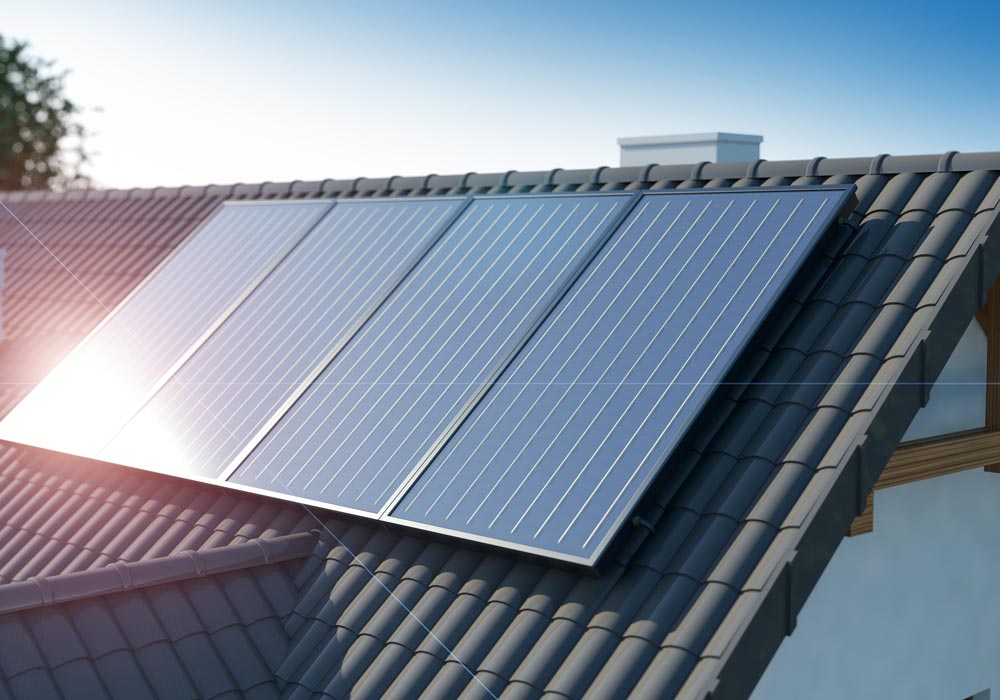 Solar Hot Water Hawaii is an innovative and sustainable way to heat your property. Solar hot water systems are designed to harvest the energy from sunlight to provide hot water for residential homes, commercial buildings and businesses without the high costs associated with traditional water heating methods. Solar hot water systems use a series of solar panels that absorb solar radiation from the sun and convert this into heat used to warm domestic water. Not only are Solar Hot Water Systems economical but it has been proven to reduce greenhouse gas emissions and pollution.  Haleakala Solar Hawaii provides a reliable, cost-effective and eco-friendly solution for all businesses, small or large.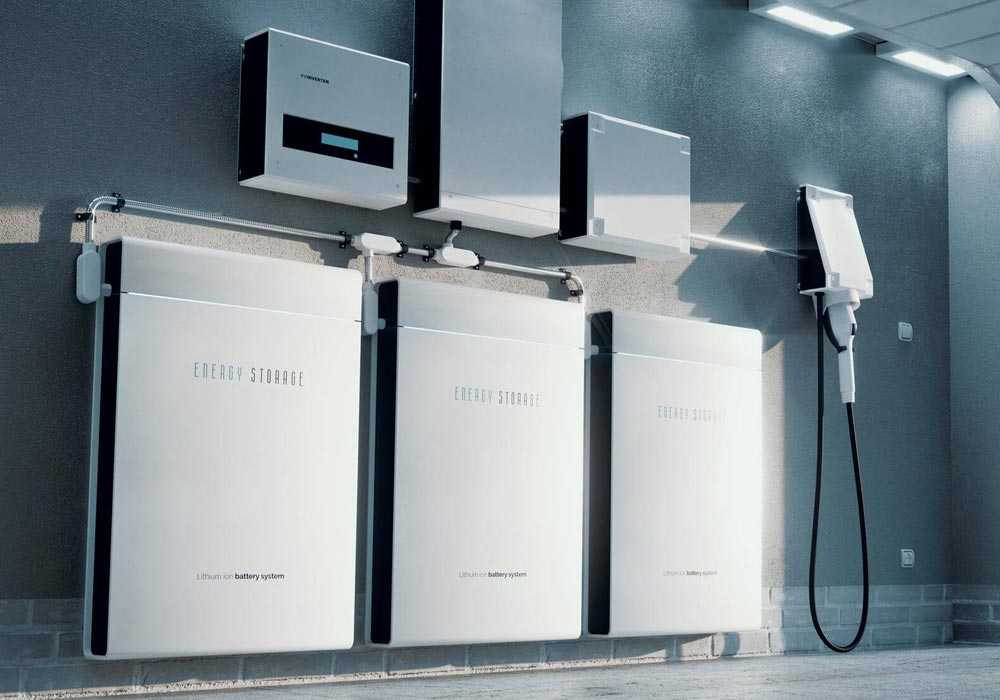 Home Battery Solar Storage is an increasingly sought-after option for Hawaiian homeowners interested in lower energy costs. Home Battery Solar Storage systems allow homeowners to store the electricity generated from their own solar modules, which can often result in considerable savings. Home Battery Solar Storage systems, such as the Tesla Powerwall 2, also serve as a valuable backup power source during blackouts or brownouts, allowing for peace of mind during periods of power disruption. With its strong sunshine and plentiful options for Home Battery Solar Storage, Hawaii is well suited to take full advantage of the benefits that this technology has to offer.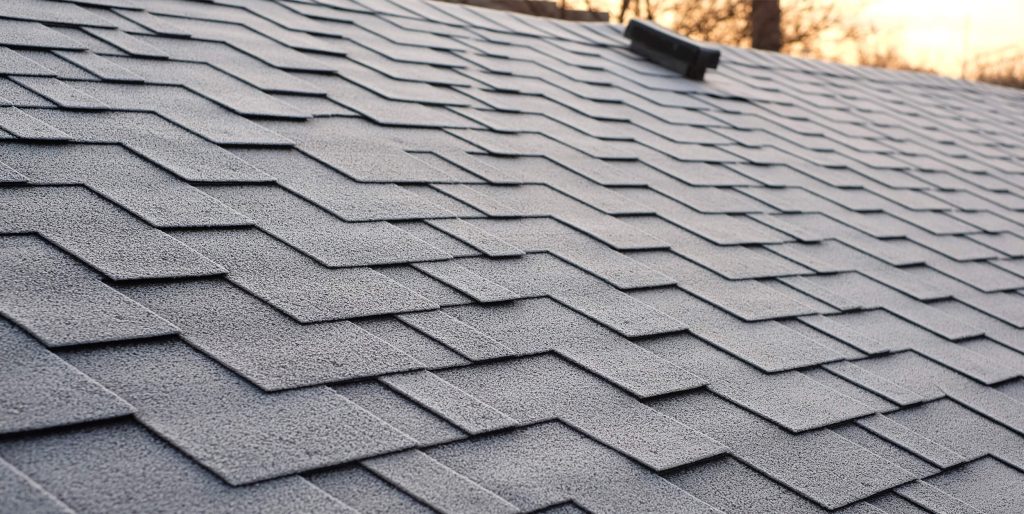 Residential roofing installations and repairs in Hawaii can be a daunting task due to its unique environment. In the islands, temperatures are high, winds can be extreme, and rainfall comes from all different directions. Residential roofs in Hawaii must be built to handle these conditions while keeping cost-effectiveness, energy efficiency, and style in mind. We understand the subtleties of Hawaiian weather – this will help ensure that your roof will function effectively and keep your home safe for years to come.
Is it worth it to get solar panels in Hawaii?
Hawaii is known for its beautiful natural beauty and abundant sunshine, making it the perfect place for solar power. With the cost of solar panels in Hawaii dropping, now is the ideal time to invest in a solar system for your home. The average cost of solar in Hawaii is $19,250, or about $2.45 per watt. That's a great deal, especially considering the savings of up to 25 percent on energy bills you'll get by going solar. Installation costs will vary depending on the size of your system and the type of solar panels you choose. But, with advances in solar technology, it's now easier than ever to find the right system for your needs. Plus, there are plenty of incentives and rebates on offer to make your solar purchase even more affordable. So, if you're looking to make the switch to renewable energy, solar is the way to go. Start saving money today and do your part to help protect the environment.
How much does it cost to put solar panels on a 2000 square foot home?
Hawaii is an ideal destination for homeowners to start their solar journey. With some of the highest electricity costs in the country, solar panels can help offset electric bills and save a substantial amount of money over the years. On average, most
solar customers pay
off their systems within 6 years, and then enjoy savings of around \$49,458. Going solar in Hawaii is an attractive option for anyone looking to reduce their energy costs. The initial cost of solar panels can seem intimidating at first, but the payoff is tremendous. An average size system in Hawaii costs just over $20,000 and returns an estimated $120,000 over the lifetime of the system. Many solar installers also offer financing options that allow homeowners to pay off their systems over time and start seeing savings right away. Going solar in Hawaii is a wise decision for homeowners who want to reduce their energy bills and their carbon footprint. Plus, Hawaii has several incentives in place to make solar even more affordable. Solar tax credits, net metering, and other energy rebates can all help to reduce the up-front costs and make a solar system even more appealing. It's no surprise that Hawaii is a great place to go solar. With high electricity costs, abundant sunshine, and a variety of incentives, it makes sense for homeowners to invest in solar panels. With the potential for significant savings over the lifetime of the system, it's easy to see why solar is a wise choice for Hawaiians.
Does Hawaii have a solar tax credit?
Hawaii homeowners considering solar energy have plenty of reasons to be excited. Not only are solar installations becoming more affordable than ever before, but Hawaii also offers some of the most generous solar incentives and tax credits in the country. With the cost of a typical 2,000 square foot solar panel installation in the range of $18,000 to $20,000 before incentives, it's easy to see why more and more homeowners are turning to the sun for their energy needs. Hawaii's Solar Tax Credit and Energy Tax Credit incentive program provides homeowners a 35% tax credit on the total cost of their solar panel installation, up to a maximum of $5,000. This can result in a significant savings on the total cost of the solar installation, allowing more homeowners to go solar. In addition to the savings provided by the tax credit, solar panel systems in Hawaii typically generate a positive cash flow in 7 to 10 years, which is quicker than the national average. This means that solar panel installation in Hawaii can be a great way to save money on your energy bills while also being a smart investment. With a reliable solar panel installation, Hawaiian homeowners can enjoy clean, renewable energy while also participating in the fight against climate change. Going solar can be a great way to reduce your carbon footprint while also saving money. And with the generous solar incentives and tax credits available in Hawaii, there's never been a better time to go solar.