LS430-450BL Solar Panels From LA Solar Factory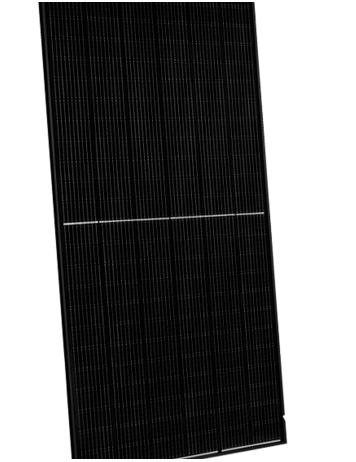 LS430-450BL Solar Panels from LA Solar Factory
LA Solar Factory has recently unveiled the newest addition to their collection of solar panels – the LS430-450BL series. This series, featuring black monocrystalline modules with nine busbars, promises to revolutionize the way homeowners and commercial users think about solar power.
The LS430-450BL series is a unique design unlike any other available on the market today. Thanks to Half-Cut Cell technology, each individual cell is divided in half, creating two separate parts that operate independently of each other. This feature ensures that even if one area of the panel is shaded, the other will still generate energy.
All products from LA Solar Factory are manufactured using high-tech Swiss equipment, giving users peace of mind knowing that their panels are built to last. These modules also pass through rigorous quality control checks during every stage of production, ensuring consistency and reliability for years to come. As an additional assurance for customers, LA Solar Factory provides a 25-year performance warranty.
These panels are also certified according to international standards (CE, EAC, IEC, UL and PID). Their three-layer construction consists of a tempered glass back sheet layer which encases two anti-reflective layers made from thinner glass and EVA film encapsulation as well as a aluminum alloy frame for added protection against extreme weather conditions such as hail or wind storms.  The half cut cells also allow for more efficient cooling due to increased airflow throughout the panel which in turn helps boost energy output and increases performance even in hot climates.
The LS430–450BL series offers homeowners and commercial users superior efficiency rates compared to standard models on the market today along with many other benefits such as long lasting reliability and durability. With this new product line launch, LA Solar Factory continues its commitment to providing cutting edge solutions that make renewable energy more accessible than ever before.