Q.Peak Duo BLK ML-G10.a+a Module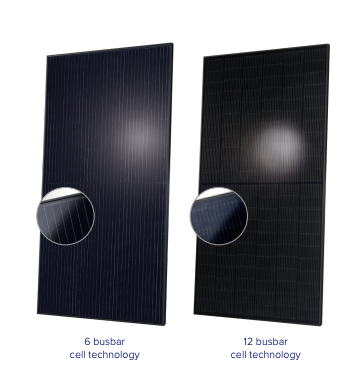 Q CELLS, the world's leading photovoltaic (PV) module producer and provider of comprehensive solar solutions, today announced their new Q.Peak Duo BLK ML-G10.a+a module, setting a new global benchmark for PV cell efficiency. The ground-breaking innovation pushes module efficiency beyond 20%, reaching up to 21%.
The new revolutionary technology is based on Q CELLS' proprietary zero-gap cell layout, allowing for higher power output without increasing the size of the module. With this breakthrough technology, Q CELLS has not only achieved high power density and improved overall system costs but also improved user experience with low noise operation due to its advanced thermal design.
In addition to its outstanding power performance, the Q.Peak Duo BLK ML-G10.a+a module also offers unparalleled reliability and endurance in extreme weather conditions such as heavy snow (5400 Pa) and wind loads (4000 Pa). This feature makes it an ideal choice for international markets with harsh climates and where product longevity is critical to long term investments in solar energy solutions.
Furthermore, the innovative all-weather technology of the product enables optimal yields under all weather conditions including excellent low-light and temperature behavior, making it perfect for those who want maximum energy production with minimal maintenance cost over its lifespan – a key factor when evaluating investment in solar solutions over time.
Q CELLS has taken an extra step in ensuring top quality product by designing the most thorough testing program for each of their products: The "Quality Controlled PV" program of independent certification institute TÜV Rheinland which ensures that every piece manufactured meets highest standards before being shipped out from their factories around the globe – giving customers peace of mind that they are purchasing a proven premium solution from an established brand leader in the industry.
Moreover, this product supports traceable quality tracking through Traceable Quality Tra•QTM which allows users to monitor performance over time via QR code scanning within seconds; offering not only convenience but also insight into how their system performs so that they can make informed decisions regarding their future investments or repairs if necessary – a service unique to Q CELLS that boosts customer confidence even moreso than it already is given its other features..
To sum up, the new Q.Peak Duo BLK ML-G10.a+a module by Q CELLS revolutionizes what customers can expect from modern technology: Higher power output with strong reliable performance plus peace of mind through rigorous testing protocols – all packaged conveniently as one amazing solution that breaks past old barriers and sets a new standard for what efficiency means in Solar Energy Solutions today!