Best Photovoltaic Company In Hawaii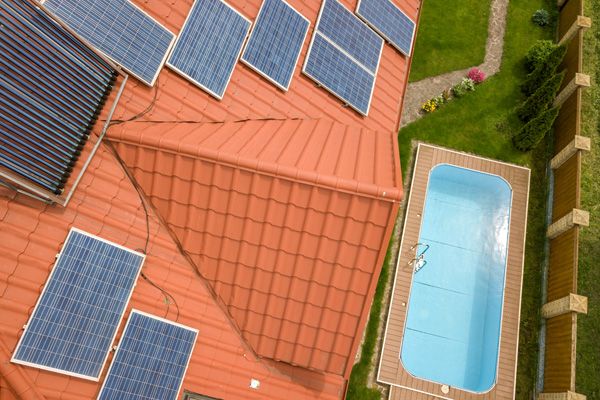 Best Photovoltaic Company In Hawaii
"Looking for the best solar companies in Hawaii? Look no further than Haleakala Solar & Roofing. With over 40 years of experience and a commitment to providing top-quality installations, maintenance, and repair services, we are the go-to choice for residents and businesses in the state. Contact us today to learn more about how we can help you save money and go green with solar energy."
When it comes to finding the best photovoltaic company in Hawaii, Haleakala Solar Hawaii is at the top of the list. Located on the beautiful islands of Maui, Oahu and the Big Island of Hawaii, Haleakala Solar & Roofing has been supplying clean energy to its customers for over four decades. With a long track record of customer satisfaction and thousands of satisfied customers throughout the state, Haleakala Solar is one of Hawaii's premier solar energy installation companies.
Find the Best Photovoltaic Company in Hawaii for Your Solar Energy Needs
Haleakala Solar offers a range of services to help you get started with photovoltaics in your home or office. Their team of experienced contractors can help you choose the right photovoltaic system for your needs and provide roof repair and battery backup services if necessary. They also offer comprehensive service plans that cover maintenance and repairs to ensure that your system stays up and running efficiently. 
All installations are designed and installed with high-quality materials, including quality inverters, solar panels and racking systems from leading brands like Enphase Energy, SunPower and LG Electronics. This ensures that your photovoltaic system will produce reliable power for years to come. Additionally, their team can help you take advantage of available tax credits for installing solar energy systems as well as other subsidies for residential installs in Hawaii. 
Expertise and Experience: Key Factors in Choosing the Best Photovoltaic Company in Hawaii
For businesses looking for an affordable alternative to traditional energy sources, photovoltaics from Haleakala Solar have proven to quickly pay for themselves over time through reduced electricity bills. The team at Haleakala also provides professional monitoring services so you can keep track of how much energy your system is producing and how much money you're saving each month—helping you maximize efficiency while minimizing costs. 
In addition to their impressive experience and credentials, Haleakala Solar Hawaii also offers a variety of services for both residential and commercial customers. For homeowners looking to reduce their carbon footprint without breaking the bank, the company offers grid-tied solar PV systems as well as off-grid systems for those looking for complete energy independence. Additionally, they provide roof repair services along with backup battery options such as Tesla Powerwall and sonnenBatterie ECO energy storage units which can be used to ensure that your home is powered even during outages or other emergencies. 
Maximizing Solar Panel Efficiency with the Best Photovoltaic Company in Hawaii
Not only do we offer comprehensive photovoltaic installation services, but we also provide roof repair and home battery backup services as well. If you're installing a PV system on an older roof that could use some patching up first, our experienced roofers can take care of the job quickly and efficiently. And if you're looking to power your entire home or business using solar energy, our team can help you set up a battery backup system so that you never have to worry about outages again. 
PV Companies in Hawaii
At Haleakala Solar Hawaii, we're committed to providing reliable service and quality results every time. That's why all of our technicians are licensed by the Hawaii State Department of Commerce and Consumer Affairs (DCCA) as well as certified by the North American Board of Certified Energy Practitioners (NABCEP). We also provide 24/7 customer service so that any questions or concerns you may have are addressed promptly. 
Oahu Solar Companies
Looking for highly rated Oahu Solar Companies?  You have come to the right place with Haleakala Solar and Roofing.  We understand that transitioning to solar energy can be somewhat daunting — after all, it involves making a big investment in terms of both money and time — which is why we strive to make the process as seamless as possible for our customers. Whether you're looking for residential PV installation or commercial-grade solar panel systems, our team has what it takes to get the job done right from start to finish. 
Aside from technical expertise and quality products, Haleakala Solar Hawaii also stands out when it comes to customer service. With a dedicated team available 24/7 via phone or email ready to answer any questions you might have, they are truly committed to making sure every customer has a positive experience with their system installation process from start to finish. Additionally, they offer free online resources such as webinars where customers can learn more about the different types of solar PV systems available as well as other topics such as financing options and maintenance tips.  
Best Solar Companies Oahu
Ultimately, when it comes to getting the most out of solar energy in Hawaii, there is no better partner than Haleakala Solar. With decades worth of experience installing solar systems around the state, they understand exactly what it takes to make sure every installation runs smoothly and efficiently—saving you time and money while keeping your home or business powered by clean renewable energy sources.