SolaTrim Installation Hawaii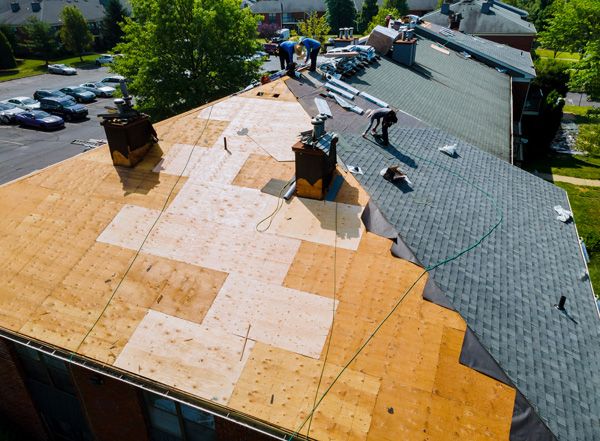 SolaTrim Installation Hawaii
When it comes to solar installation in Hawaii, Haleakala Solar has established itself as a leader in the industry. As one of the leading installers in the islands, they strive to provide their customers with only the best solutions for their needs—which is why they have recently taken notice of SolaTrim, a revolutionary product from SolaTrim Inc.
SolaTrim ST-001 is a unique skirting solution specifically designed to provide maximum aesthetic appeal and protection for solar panel systems. In addition to offering superior aesthetics, this product also provides enhanced durability and longevity for your system through its robust construction and UV protective coating. This makes it perfect for areas that suffer from intense sunlight or harsh weather conditions like those found in Hawaii. 
The key benefits of using SolaTrim include reduced costs associated with manufacturing and installing skirting, faster installation times, improved aesthetics that satisfy all HOA (Homeowners' Association) and AOAO (Association of Apartment Owners) requirements, increased safety and durability due to its robust construction, and long-term savings by eliminating service calls related to skirting damage. 
SolaTrim ST-001 Benefits
The SolaTrim ST-001 product has several benefits over other skirting solutions. First, it eliminates the need for custom manufacturing or installation of skirting which helps reduce labor costs associated with these tasks. In addition, because it's installed quickly and easily, it drastically reduces installation time compared to alternative options. It also helps protect the photovoltaic modules from physical damage due to natural elements like wind, rain and snow which can save money on service calls related to repairs or replacements of damaged modules in the future. 
SolaTrim ST-001 system
The SolaTrim ST-001 system consists of two components: an under-skirt designed to protect electrical wiring and prevent pests from entering the equipment; and an aesthetic skirt designed to provide privacy while also making the solar array more aesthetically pleasing. The under-skirt is constructed from rugged galvanized steel with a durable powder coat finish that meets all industry standards for corrosion protection. It also has drainage holes so any water can easily drain away from the system, preventing moisture buildup inside the equipment bay.
The aesthetic skirt is made from low maintenance materials that are resistant to fading, cracking or discoloration. This ensures that it will remain attractive over time without requiring regular upkeep or painting. It also comes with color options that blend seamlessly into any home's façade or landscape design scheme. All this together with its fast installation time made it an ideal choice for Haleakala Solar and their customers in Wailea Community Association. 
The combination of quality construction materials and sleek design makes SolaTrim ST-001 perfect for providing both privacy and protection for any solar power system in Hawaii. By using this product, Haleakala Solar not only cut installation times but also reduced service calls due to its ability to keep pests out of equipment bays and extend the life of their clients' systems without adding extra cost or labor hours. 
Critter guards for Solar Panels
Haleakala Solar provides critter guards for solar panels in Hawaii to protect the array from animals, bugs, and debris. The guards are made of corrosion-resistant aluminum and feature a unique design that ensures maximum efficiency while providing protection from the tropical environment. Solatrim Pest Abatement Barriers are lightweight and easy to install, making them ideal for rooftop installations. The company also offers a number of other products designed specifically for solar panel systems in Hawaii, including weatherproofing materials, anti-reflection screens, and sun-shading solutions. All products are designed with an emphasis on durability, sustainability, and energy efficiency.
The critter guard is an essential part of any solar panel system installed in Hawaii given the wide variety of local wildlife that can otherwise damage solar arrays as well as potentially endanger personnel working on or near them. With its strong aluminum construction and custom design, the Haleakala Solar critter guard is effective at keeping out most small animals, insects, birds, and debris without compromising airflow or performance. It is also extremely durable and capable of withstanding harsh weather conditions such as extreme heat or heavy rainfall that can otherwise damage unprotected equipment. Additionally, it requires minimal maintenance once installed due to its rust-resistant powder coating that prevents corrosion even after years of exposure to salt air.
SolaTrim Pest Abatement Barrier
The solatrim pest abatement barrier in Hawaii from Haleakala Solar is a cost-effective solution for pest protection on farms and other agricultural areas in the state. The system consists of a solar-powered, motorized barrier that effectively keeps out birds, rodents and other pests without the use of chemicals or traps. It is easy to install and requires minimal maintenance over its lifetime. The product was designed by experts at Haleakala Solar, an American manufacturer of solar powered products and systems. 
The solatrim barrier utilizes highly efficient photovoltaic cells that capture energy from the sun during daylight hours, storing it in rechargeable batteries located within each unit. During the evening, this stored energy is used to power two small motors which continuously rotate two 8ft high plastic barriers up to 10 feet apart creating a "wall" that effectively blocks unwanted pests from entering the crop or farm area. This rotation also creates an audible sound which further serves as an additional deterrent for many types of pests. 
The solatrim system has undergone rigorous tests in laboratory conditions as well as real-world field tests on farms throughout Hawaii with great success. In addition to providing 100% effective protection from pest invasions, it was also found to save farmers time and money due to its low maintenance design as well as its ability to last up to eight years with no need for replacement parts or batteries. Furthermore, because it does not contain any toxic or dangerous materials, there are no potential risks associated with using such a product – making it a safe choice for all agricultural areas in Hawaii.
We're proud to have partnered with SolaTrim in order to offer this quality product at a competitive price point that our clients find attractive when considering their PV module skirting needs. We are committed to providing our customers with products that meet their requirements while still providing value for money. With SolaTrim's ST-001 skirt we believe we have been able to do just that. 
When Tony Racanelli, SolaTrim's product representative in Hawaii introduced the Wailea Community Association to this innovative product, Haleakala Solar took notice. After evaluating the SolaTrim ST-001 solution, they discovered that it addressed all their needs perfectly. Installation time was reduced dramatically from days to just a few hours while still providing beautiful aesthetics that met all HOA/AOAO requirements—saving them money on both labor and materials costs. In addition, its robust construction ensures protection for years to come—reducing risk of damage caused by intense sunlight or harsh weather conditions common in Hawaii. 
At Haleakala Solar we are committed to providing our customers with only the best solutions available on the market—and SolaTrim ST-001 certainly meets that standard. We are proud to be able to offer this truly innovative product as one more way we can help our customers save money while powering their homes with clean energy from solar power!